October 8th, 2020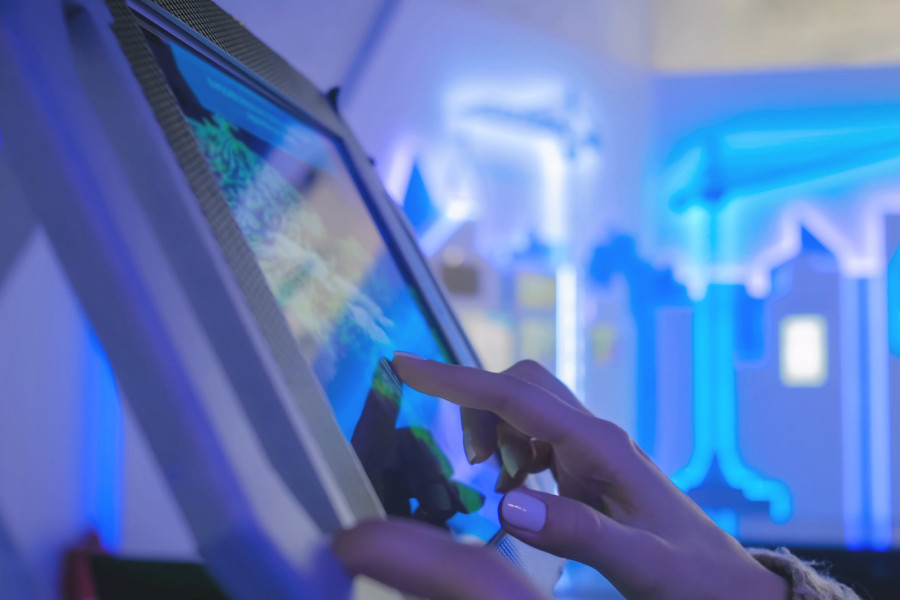 There are a lot of IT tools available that offer self-service portals. Self-service portals allow your clients to request IT services and response through one or more modes of communication (e.g., email, web application, ticketing system, text message, etc.). There are many reasons for this shift. The most significant factor being the relatively low cost for 24x7x365 consistent intake that requires little to no manual intervention. Let's explore the top reasons why automated self-service IT is so valuable and why it might be a significant influencing factor in your IT organization.
1. Your Customers Want and Expect It
Providing excellent IT service and ensuring smooth consistent IT operations is your main goal. There are, unfortunately, decisions and events that impede an IT organization's ability to do so. More often than not, these events seem to occur when you are least likely to have staff available and trained to guarantee success.
Your customer will most certainly want and expect quality service, efficient response, and clear communication despite how empathetic they may seem when a request is made. Why? Because in today's world, IT must always be on and reliable. We live in a fast-paced world where we have become accustomed to getting what we want from our IT, when we want it. This pervasive societal impatience flows over from our personal lives to our professional lives. Most people expect availability and consistency of IT services because it is the only way to get their jobs done; and when those necessary IT services are unavailable, well, people tend to get annoyed quickly. There is a special amount of frustration when IT services are either down or significantly degraded.
Quite frankly, the art of waiting is lost. It was actually lost with the advent of fax machines and pagers. IT organizations must recognize this and seek ways to empower their clients through the use of automated self-service IT if they hope to achieve high levels of customer satisfaction.
Your customers want IT services to be quick and easy to use. CloudMayor can help you deliver self-service IT automation in one platform that meets your customer expectations and that can integrate with multiple methods of request intake.
2. Your Customers Want to be Empowered
In our personal lives, we have become accustomed to searching online, using our phones, to find the answers we need within seconds. So why should this expectation be different when requesting an IT service or a response to an IT incident?
Self-service empowers your customers with the ability to find their own answers whenever they want. Your customers will feel empowered, because they feel like they can get resolutions, without having to find the right form, person, or necessary piece of information. They most certainly do not have to dial someone and wait on hold until someone is available to assist them. Your customers may be able to open a ticket, to submit a request, to view status, to communicate a requirement, or to close an issue all by themselves. A self-service portal empowers your customers by facilitating their independence. This will also improve the communication within your organization and the trust in your IT organization.
CloudMayor can implement workflows that both notify and engage users regarding their IT requests. It can also trigger requests on behalf of your customers when certain scenarios occur. It is all about offering more efficient communications and actions, and automated self-service IT can produce these outcomes for your IT organization.
3. Nobody Wants to Deal With Repetitive Tasks
Do you have a weekly report or status meeting in which you review IT requests or production failures? Ever notice that there is a lot of repetition or the same root cause keeps popping up? Are you overwhelmed with tickets for work that is predictable? There is a better way.
Automated self-service IT portals can intake customer requests for routine operational tasks (e.g, applying patches, granting access, procuring and configuring servers, decommissioning servers, etc.). Automated self-service IT portals can also initiate routine operational tasks without input from customers (e.g., backups, rotating keys, expiring accounts, verifying the successful delivery of files, processing the monthly close cycle, etc.).
CloudMayor can help automate workflows and complete requests initiated by your customer or events in your IT organization. This means fewer tickets, less repetition, and freedom from mundane tasks.
4. IT Services Will Be More Efficient and Available
Automated self-service IT can enable your IT organization to become more efficient by being highly accessible, available, and responsive to your customers. Your customers will have access to initiate, track, and search requests and information. They will immediately know where to find the assistance and response that they need, whenever they need it. When your customers are able to serve themselves, by initiating their own request workflows or tracking their own incidents, they are less inclined to feel dissatisfied with having to rely upon IT teams to solve their problems and answer their questions. This also means that IT folks who must devote time to request intake can now focus on other things, like keeping documentation current and improving the automated self-service IT available.
Even if you already have a self-service IT portal, you can always automate the initiation and tracking of request processes. Automation can significantly improve a customer portal experience by engaging with the customer to collect more information or to report status as the process is being carried out.
CloudMayor is an IT operations automation platform that can integrate with one or more portals. CloudMayor automation can eliminate the incessant back and forth present in simple email or ticketing tools by engaging customers directly. Nothing will frustrate a customer more than when IT can not resolve an issue or complete a request due to a lack of not having enough information.