December 4th, 2020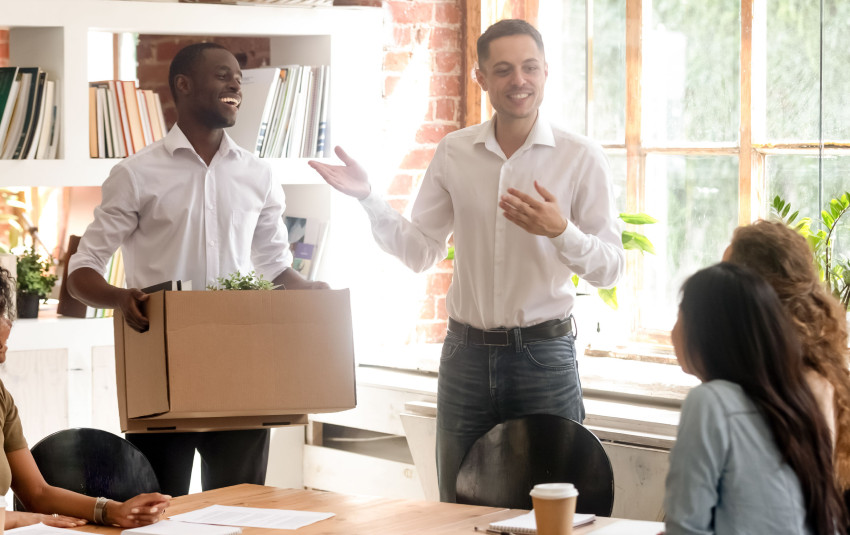 For many Staffing and Human Resources professionals, onboarding new IT hires should be a well-planned, monitored, and strategic process that lasts long enough to ensure high retention since sourcing qualified mid to senior level IT resources can be extremely competitive and time-consuming.
A high quality onboarding process should be a methodical, well-understood, and comprehensive approach to integrating a new employee with the organization and its culture. The onboarding process should also immerse the new hire in the jargon, tools, goals, and information necessary to become a productive member of the IT organization and the IT Team that the new hire is joining. The key word here is integrating which, if done well, is much more than just the HR paperwork and a first day of orientation.
According to Josh Bersin, Industry Analyst and Researcher, Principal and Founder of Bersin by Deloitte, the average cost to hire a new quality employee is almost $4,000 on average. This does not include onboarding, or integration. This is just the cost to get the hire to their first day. Sounds a bit much? Consider that the average cost does not include what organizations may pay for the salaries of employees (e.g., Human Resources, IT Teams, etc.) involved in the hiring process, the orientation activities and events (e.g., lunches, happy hours, programs, classes, and/or bootcamps), or the provisioning of IT equipment, furniture, network access, etc. The investment made by organizations to find qualified IT professionals does not stop; it continues to rise as the new hires are integrated into the organization.
Many IT organizations, that, by numbers alone, complete a high volume of hiring each year, (e.g., Google, Netflix, Amazon, Facebook) have all invested heavily in onboarding (again think "integration") programs that can last from several weeks up to several months. Quite ironically, not everyone stays or, in some cases, meets the requirements to successfully graduate from the onboarding program. For example, Amazon and Zappos, actually pay a quitting bonus to new hires who wish to leave the company. So why do companies continue to pump so much money and effort into the onboarding process?
Retention is cheaper than starting over again and sourcing a new IT hire. Some studies predict that it costs, on average, about 6 to 9 months' salary to replace an IT employee. Many new IT hires are not fully invested when they start a new job. A 2009 study by the Aberdeen Group found that 86 percent of respondents felt that a new hire's decision to stay with a company long-term is made within the first six months of employment. In a February 2014 survey conducted by BambooHR, one-third of approximately 1,000 survey respondents said they had quit a job within six months of starting it. Further, voluntary turnover, or churn, may have a negative impact on employee morale, IT productivity, organizational revenue and, possibly, organizational reputation.
It may take up to eight full months of organizational integration and training for a new IT hire to become fully productive and IT automation can help. IT Automation cannot replace qualified IT employees but it can lower an organization's upfront investment and the time for the new hire to become productive.
IT Automation can alleviate the burden of implementing a structured longer term onboarding process to increase the likelihood of retention success. Checklists, provisioning, goals, meetings, training assignments, reviews, and even surveys can all be part of one or more automated IT workflows. IT Automation can lessen the sharpness of the learning curve for new IT employees. Organizations can implement automated IT operational workflows that shepherd employees through IT processes thereby reducing the margin for error and making it easier for new hires to understand what steps should be taken. IT Automation can also generate the necessary documentation to satisfy audit and compliance requirements while the new IT resource is learning the basics. IT Automation can reduce the number of manual steps or access that a new IT hire requires to become productive. Most importantly, IT Automation can ensure that work is getting done while employees are focused on training the new person rather than completing queued up requests.
CloudMayor is an IT operations platform that can empower you to meet your IT Automation goals, from countering IT system degradation or failures to significantly reducing the challenge and investment faced when onboarding new IT hires. IT Organizations who embrace IT workflow automation enjoy the advantages of lowering risks, reducing costs, satisfying audits, fearlessly scaling, and keeping both clients and compliance happy.